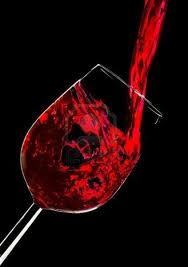 Red Wine Prevents Onset Multiple Sclerosis
What person would want to consume alcohol to prevent multiple sclerosis? First blush you wonder who but second read and you understand. People who have multiple sclerosis in their heritage and with the onset of more DNA genetic coding those who may be carring recessive genes.
So much of preventive medicine today revolves around the avoidance of unnecessary inflammation and this new study seems to support the use of alcohol as an anti-inflammatory to prevent the onset of multiple sclerosis. It should also be pointed out that negative elecrical polarity is also an anti-inflammatory so the use of negative electrical charges may enhance the body's process of stopping inflammation when not necessary

.

For more information on alcohol and MS prevention read more here.......