Articles
Details

Hits: 5903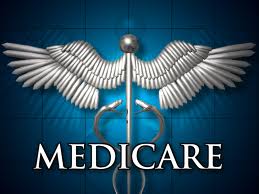 This is the current policy of Medicare on the trial, rent and purchase of tens machines, as of November 2012. MedFaxx accepts assignment on tens machines. Assignment not accepted on the Infrex Plus unless there is a patient waiver form signed acknowleding Medicare will partially pay for the unit. The Infrex Plus has a tens mode, but very few patients ever use that mode, as the interferential mode is the most effective. The sole purpose of having tens in the Infrex Plus is to assist Medicare, some states Medicaid, patients in the cost of the Infrex Plus unit.
Medicare requires a 30 day evaluation period to establish if the tens machine helps a patient or not. During this 30 day period Medicare authorizes approximately $33 for the rent of the tens unit for that month. Medicare will pay Medfaxx approximately $28 for the "rental period". If the unit is helping the patient then after 30 days, and before 60 days, the physician authorizes the purchase of the tens machine by Medicare. Generally this requires another visit to the treating doctor.
Once the doctor approves purchase then Medicare pays approximately $280 of a $320 authorized price to MedFaxx. Also from the date of authorization for purchase supplies for the tens machine is covered for as long as the patient has chronic pain.
MedFaxx does not give a "free trial" to the Medicare program, but does give a free trial to the patient. The patient is not billed for any part of the bill if the tens machine does not help them, and the patient returns the unit in the 30 day trial period. The $3 - $6 that is the patient responsiblity is waived by MedFaxx to stay consistent to the patient on the "free trial". MedFaxx does ask for the patient share, minus the rental amount, if the unit is purchased.
* This policy is subject to change based upon any new regulation or condition imposed by Medicare.
Details

Hits: 4747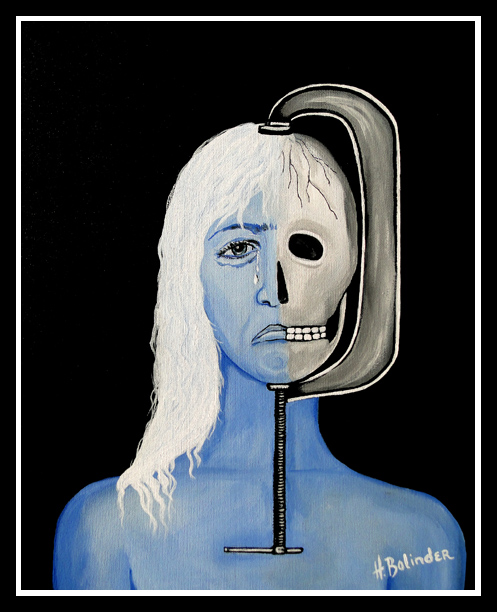 The Artistic Images of Pain
Pain is not fun as everyone knows, but it's really wonderful to see how certain people are able to use pain as a motivator, and make something positive out of a negative situation. This web site, PaintingPain.com, is a wonderful example of pain patients expressing themselves through art.
The site was inspired by Heather Bolinder ( her painting above) experiencing excruciating pain and being bed ridden for a year. You can read her story of how her doctor knew she loved art & expression and encouraged her to "paint her feelings". The website is a collection of art inspired by the experience of pain. Very well done.
Details

Hits: 6504
Dr. Giovanni DeDomenico reported the use of interferential therapy, ( high frequency interferential stimulation of the abdominal muscles) in 1987 in his ground breaking book, "NEW DIMENSIONS IN INTERFERENTIAL THERAPY. A THEORETICAL & CLINICAL GUIDE". As recent as 2012 new studies for decreasing colonic transer times aka, slow transit constipation, have confirmed the interferential therapy for adults suffering chronic constipation. Below is another study that reinforces the use of the Infrex combination machine, interferential mode, for adult and children slow transit constipation.
Decreased colonic transit time after transcutaneous interferential electrical stimulation in children with slow transit constipation
Received 3 October 2008; accepted 23 October 2008.
Abstract
Purpose
Idiopathic slow transit constipation (STC) describes a clinical syndrome characterised by intractable constipation. It is diagnosed by demonstrating delayed colonic transit on nuclear transit studies (NTS). A possible new treatment is interferential therapy (IFT), which is a form of electrical stimulation that involves the transcutaneous application of electrical current. This study aimed to ascertain the effect of IFT on colonic transit time.
Methods
Children with STC diagnosed by NTS were randomised to receive either 12 real or placebo IFT sessions for a 4-week period. After a 2-month break, they all received 12 real IFT sessions—again for a 4-week period. A NTS was repeated 6 to 8 weeks after cessation of each treatment period where able. Geometric centres (GCs) of activity were calculated for all studies at 6, 24, 30, and 48 hours. Pretreatment and posttreatment GCs were compared by statistical parametric analysis (paired t test).
Results
Thirty-one pretreatment, 22 postreal IFT, and 8 postplacebo IFT studies were identified in 26 children (mean age, 12.7 years; 16 male). Colonic transit was significantly faster in children given real treatment when compared to their pretreatment NTS at 24 (mean CG, 2.39 vs 3.04; P≤ .0001), 30 (mean GC, 2.79 vs 3.47; P = .0039), and 48 (mean GC, 3.34 vs 4.32; P = .0001) hours. By contrast, those children who received placebo IFT had no significant change in colonic transit.
Conclusions
Transcutaneous electrical stimulation with interferential therapy can significantly speed up colonic transit in children with slow transit constipation.
Details

Hits: 8467
Colonic Transit Time - 2 Weeks After Onset
Use Safe Interferential Therapy on Slow Transit Constipation
A new 2012 report on colorectal disease confirmed what was originally published and reported by Dr. Giovanni DeDomenico in 1987 in his ground breaking work on the use of Inteferential therapy for slow transit constipation. Dr. DeDomenico's work involved the same 2x- 3x per week treatments of the abdominal muscles as the current study indicates. The colonic transit time is enhanced using abdominal stimulation with pre modulated interferential and two electrodes, not four. Four electrodes are used on non pre-modulated units.
The actual protocol involves setting the Infrex portable interferential stimulator to the IF mode, and using a high frequency. Call for more information on exact settings to retard the frequency of slow transit constipation.
We offer a 100% money back guarantee interferential will help relieve your constipation. In some cases the rental or purchase of the Infrex may be covered by your insurance carrier. A prescription is required from a licensed M.D. before we can send you the unit to try.
Here is the abstract on from http://onlinelibrary.wiley.com/doi/10.1111/codi.12052/abstract
Read more: Interferential Therapy For Slow Transit Constipation
Details

Hits: 4689
This video by Dominic Munnelly shows how the patient is tested for mobility and functional movement by looking for sequential firings of the motor nerves. The purpose of sequential firings is to make sure the patient/athlete is moving properly so as to avoid injury by depending on compensation by stronger muscle groups.
Functional restoration requires the athlete to actually exercise while the Infrex FRM is on and stimulating motor nerves. The purpose of the exercises, coupled with high frequency electrical stimulation, is to complete full force voluntary movement involving the most motor nerves possible. Volitional movements by the patient incorporates the smaller diameter fibers and the Infrex high frequency electrotherapy machine activates the larger diameter fibers at the same time. The process is one of the reasons rehabilitation time is diminished considerably using athletic exercises with functional stimulation. Enjoy the video.
Read more: Sequential Firing Of Motor Nerves Restores Function & Strength
Details

Hits: 4891
The human body is an electrical circuit with points of resistance and points of conductance that constantly change depending on the condition of the body. With injury certain locations become more conductive to electricity and are used to electrically stimulate for pain, increased range of motion, quicker rehabilitation and tissue healing. Here is a nice video from arpwave using what they call a "search and destroy" methodology that works off the point location/stimulation properties of our body.
If anyone doubts this concept it can be shown by simply using an ohm meter and liteally measuring the points on the body. After finding, then stimulate, and remeasure the exact same points. One finds less pain, the acutal point is now more resistant, and for many greater range of motion. There is no hocus pocus with this naturally occurring process that our body uses for injury and illness. See video below:
Read more: Point Location & Stimulation Video For Pain Control
Details

Hits: 7773
Here is a video detailing protocol for high frequency stimulation on a high ankle sprain. Purpose was to get Dwight Freeney back on field for Super Bowl game against the New Orleans Saints. Functional restoration is the process of accelerating the natural state of self healing using the body's electrical characteristics and currents for rapid repair and full competitive function.
Details

Hits: 5119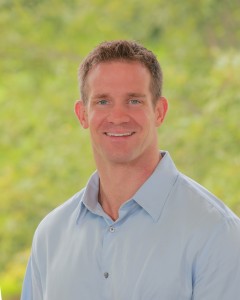 Often a clinic that specializes in "Hormone Replacement Therapy" is immediately regarded as an "estrogen" or "testosterone" clinic implying the patients are there for "sexual dysfunction". Women often seek hormone replacemlent therapy from their physician. That simply is not the case if one is going to a "wellness clinic" or "science based medical clinic". The reason for the reference by many to the sexual side is much of the discussion centers on what is known as male or female hormones related to sexual functions and sexual male/female characteristics. There are many more hormones than those two, and even those two may require the use of other hormones, specifically DHEA, to effectively assimilate those two hormones into our system properly.
My personal experience has been I go to my medical doctor,
Custom Search
Save
Save
Save
Custom Search
Save
Save
Save