Nutrition
Details

Category: Nutrition
Hits: 5020
Complementary Herbal Nutrition
The below study from Science Daily is another of the studies being done where the use of "alternative therapies" is being modified to "complementary therapies".
The current research climate is not single focus on what the individual alternative therapies do as a stand alone, but how the therapies assist in the efficacy of traditional therapies. The changing of the structural terms is helping patients and their traditional doctors work together for positive patient outcomes using complementary alternative therapies.
The intriguing element of this study though is the clinican in more of the cases did not tell the treating clinician of the complementary herbs, herbal extracts etc. being used. That is not good as best basis is total communication between patient and caregiver. Hopefully the clinician is also open minded enough to intelligently discuss with the patient the good and bad of certain complementary medicines.
Complementary and Alternative Therapy Improved Lives of Arthritis Patients, Study Suggests

ScienceDaily (Oct. 29, 2012) — Nearly a quarter of patients with rheumatoid arthritis and osteoarthritis used complementary and alternative therapy (CAT) to help manage their condition, according to a study in the November issue of the Journal of Clinical Nursing.





Researchers interviewed 250 patients aged between 20 and 90 years of age. More than two-thirds (67%) had rheumatoid arthritis and the remainder had osteoarthritis.

They found that 23% used CAT in addition to prescribed drugs and that just under two-thirds of those (64%) felt that the therapy was beneficial, reporting improvements in pain intensity, sleeping patterns and activity levels.
"Our study underlines the importance of healthcare professionals being knowledgeable about the potential use of CAT when providing medical care to patients with arthritis" says lead author Professor Nada Alaaeddine, Head of the Regenerative and Inflammation Lab in the Faculty of Medicine, University of St Joseph, Beirut, Lebanon.

"Although CAT might have beneficial effects in rheumatoid arthritis and osteoarthritis, patients should be cautious about their use and should tell their healthcare providers that they are using them to make sure they don't conflict with their existing treatment."

Key findings of the survey included:

CAT users had an average age of 45 years, significantly younger than the average non CAT user, who was aged 57 years.

CAT use was higher in patients with osteoarthritis (29%) than rheumatoid arthritis (20%).

The most common CAT used was herbal therapy (83%), followed by exercise (22%), massage (12%), acupuncture (3%), yoga and meditation (3%) and dietary supplements (3%).

Just under a quarter of the patients using CAT (24%) sought medical care because of possible side effects, but they were not serious and were reversible. The most common side effects included skin problems (16%) and gastrointestinal problems (9%).

The majority did not tell their healthcare provider about their CAT use (59%).
CAT users were asked to rate the amount of pain they felt and the percentage who said that they experienced no pain rose from 12% to 43% after CAT use. The number who slept all night rose from 9% to 66%.

CAT users also reported an improvement in daily activities. The percentage who said that their pain did not limit them at all rose from 3% to 12% and the percentage who said they could do everything, but with pain, rose from 26% to 52%.

"CAT use is increasing and this study shows that it provided self-reported benefits for patient with rheumatoid arthritis and osteoarthritis" says Professor Alaaeddine.
"It is, however, important that patients discuss CAT use with their healthcare practitioner and that they are made aware of possible side effects, in particular the possible interactions between herbal and prescribed drugs."
Details

Category: Nutrition
Hits: 4874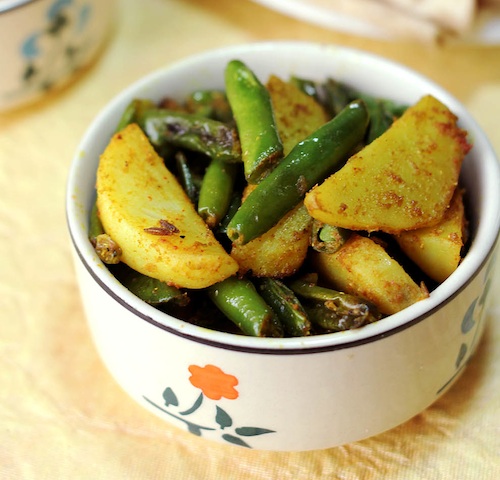 Cumin Spiced Potatoes & Green Beans
From Monica Bhide, http://www.monicabhide.com, which is a very good website to learn how to cook using Indian spices.
In healing it's always important to remember to include what are called "trace elements" in your daily diet. Often the trace allows the body to metabolize nutrients better and spices provide so many trace elements. As a routine I constantly include dashes of turmeric, ginger and dried oregano ( herb) in as many menu items as possible. Not enough to actually flavor as enough to get the proper nutrition.
Monica does an excellent job of simple, tasty Indian dishes utilizing spices with conventional ingredients.
Is this photo not outstanding of the cumin spiced potatoes and green beans??? Credit given below.
4 large potatoes, peeled and cut into slim wedges
2 cups green beans (if using frozen, use as is. If using fresh, increase cooking time by 5 minutes or so)
2 tablespoons oil
1 teaspoon cumin seeds
1 tablespoon minced ginger
1 teaspoon turmeric
1/2 teaspoon cayenne
1 tablespoon coriander seeds, pounded (use a spice grinder or mortar and pestle to crush them)
Salt to taste
Garnish – cilantro
.
Heat the vegetable oil on medium heat. Add the cumin seeds until they sizzle. Add the ginger and saute for 30 seconds. Add the potatoes and green beans. Cook for about 5 minutes or until the potatos begin to lightly brown. Add all the dried spices. Mix well. Cover and lower heat to low heat. Cook for about 15 minutes or until the potatoes are fork tender.
Done! Garnish with cilantro!
.
Variation: Dont have beans? Use frozen peas. Hate potatoes? Use carrots and peas instead. Out of carrots, dice up some zucchini. This is one of the most flexible recipes I make. You can literally add your choice of vegetables here. The spicing is mild. You can add up the heat or tone it down. This is your recipe… do with it what you must!
.
Hearty thanks to Alka at Sindi Rasoi for shooting the photograph for me! She is a delightful photographer and her information is here:
Website:SindhIRasoi.com
Facebook page:Sindhirasoi
Details

Category: Nutrition
Hits: 5179
Herbal nutrition video below explains how herbs, and what herbs, can be used to modify diet for healthier eating.
Herbanite Bob shows some herb plants and how to use the herbs as healthy nutrititional seasoning supplements.
Details

Category: Nutrition
Hits: 18327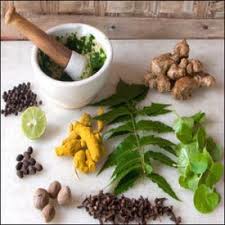 List of Diabetic Supplements


As with many disease processes, diabetes certainly not exempted, the disease is advanced by what we eat, not what we use as supplements. The main issue, from a nutrition basis, is the foods we eat that we
should not eat add to the progression of diabetes. Supplements may not reverse the process if the same harmful foods, or eating habits are not changed. See video here.

The use of supplements may help in the use of traditional medical medications to be more effective. Today rather than "alternative" the evidence is moving toward "complementary" which are supplements that can enhance the effectiveness of medications being used.

Below is a list of science based supplements provided by National Center For Complementary & Alternative Medicines by National Institute of Health ( NIH )

Dietary Supplements and Type 2 Diabetes
Details

Category: Nutrition
Hits: 5447
Joint Pain - Vitamin D3
Pain Medicine News recently, October 2012, released a new finding on the use of Vitamin D3 at 30,000 IU per week helps to prevent joint pain in women using Aromatose Inhibitors ( A1). As you read more about this finding in the article you will find the lack of estrogen is also a factor that may allow symptomatic pain. The use of supplemental hormonal estrogen for women may be viewed as a "complementary medicine" for joint pain in conjunction with Vit. D3.
Details

Category: Nutrition
Hits: 4355
Video on how changing the food menu in high school positively affects classroom behavior. Behavior changes not only improve performance, but also cut down on misbehaviors requiring more time and costs. The small incremental costs for dietary changes is offset by costs being reduced on disciplinary actions and better academic classroom performances.
Details

Category: Nutrition
Hits: 4847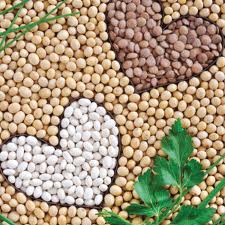 Cancer Prevention Foods & Supplements
This nutrition article is a list of foods and supplements to prevent or treat cancer. Better to prevent than treat, so here are some healthy foods that appear to be non carcinogenic. General prevenitive dietary advice is found in this previous cancer diet article.
Details

Category: Nutrition
Hits: 5117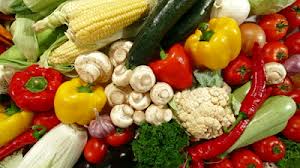 What dietary habits should one have to fight cancer or more importantly to prevent cancer?
General Dietary Considerations To Prevent Cancer:
1. Eat less total fat and eat the right fats - Approximatly 20% or less of your total caloric intake should consist of fats. Look at package labels to make sure the item chosen has less than 20% total fats.
Eat the right fats as the Eskimos do and those in the Mediterranean region. This consideration based upon smaller incidence of cancers in the general population and observation of their diets.
2. Eat less so you stay lean and are not obese. Obesity tends to increase the % of people contracting cancer. Don't overeat anything. Consume moderately and if still hungry space your servings through the day, not at one seating.
3. If a beer drinker then consume less if tend to drink heavily. There does appear to be associated with colo-rectal cancer due to nitrosamines being a pre-cursor and nitrosamines found in beers.
Jury out on red wines when the quantity PER SEATING exceeds 3, 4 oz. glasses per seating.
Custom Search
Save
Save
Save
Custom Search
Save
Save
Save