Videos
Details

Hits: 9746

Video of one of the presentations on why chronic pain patients are treated differently than most patients and how it leads to frustration for all involved.
Part 1 - Explains why so many patients, health care professionals and insurance companies get frustrated
Details

Hits: 9555
   Video on how hot or cold water can be a perfect electrode system for pain relief using the Infrex Plus for interferential treatment.
Read more: Using Hot or Cold Water As An Electrode System for Pain Relief
Details

Hits: 7026
    This video shows how the AC adaptor, along with the ability to use batteries, makes the Infrex Plus combination interferential and tens unit perfect for reducing pain, accelerating injury, and for peaceful sleep.  This is very well adapted to use by the U.S. Military and the Department of Defense.

Read more: The Infrex Plus As An "Electronic First Aid Kit" Video
Details

Hits: 7931
How To Treat Two Separate Painful Areas With The

Infrex

Plus Pain Machine
Read more: Video on How To Treat Two Distinct Painful Areas With The Infrex Plus Combination Tens and...
Details

Hits: 21127

Chronic neck pain such as cervical spondylosis often referred to as "neck arthritis", or herniated discs or degenerative disc disease are common neck pain problems. Presently the first method of treatment involves the use of drugs which is one of the better ways to treat acute neck pain, but is not the method of choice for chronic neck pain.
Read more: Article and Video on Treating Neck Pain With Interferential & Using Hocu Electrode Placement
Details

Hits: 10623
For many patients using tens units the largest cost is the cost of the electrodes, which is the reason we recommend having your insurance company purchase the unit so the future supply costs are covered, and our video shows ways to prolong the life of and save money on tens electrodes. With

interferential

therapy mode, available only on the

Infrex

Plus unit, the

interferential

treatments are needed less, due to carryover pain relief, , thus reducing the need for as many electrodes as a tens unit requires.
Details

Hits: 11365
MedFaxx offers a free trial of their tens units and Infrex Plus combination Tens/Interferential units.
In the U.S. all that is needed is a prescription from a licensed Medical Doctor to see if the tens unit or Infrex Interferential and Tens Combination unit will help your pain. Take a

30 day free trial

to see if the tens unit or Infrex Unit works for you. If so MedFaxx bills the insurance company for you and handles the paperwork.
In most cases all future supplies are also covered by the Insurance company including tens electrodes and interferential electrodes, as well as skin lotions and pain reliever gels, topicals.

Watch The How To Use Your Free Tens Machine Video Below.


Tens Machine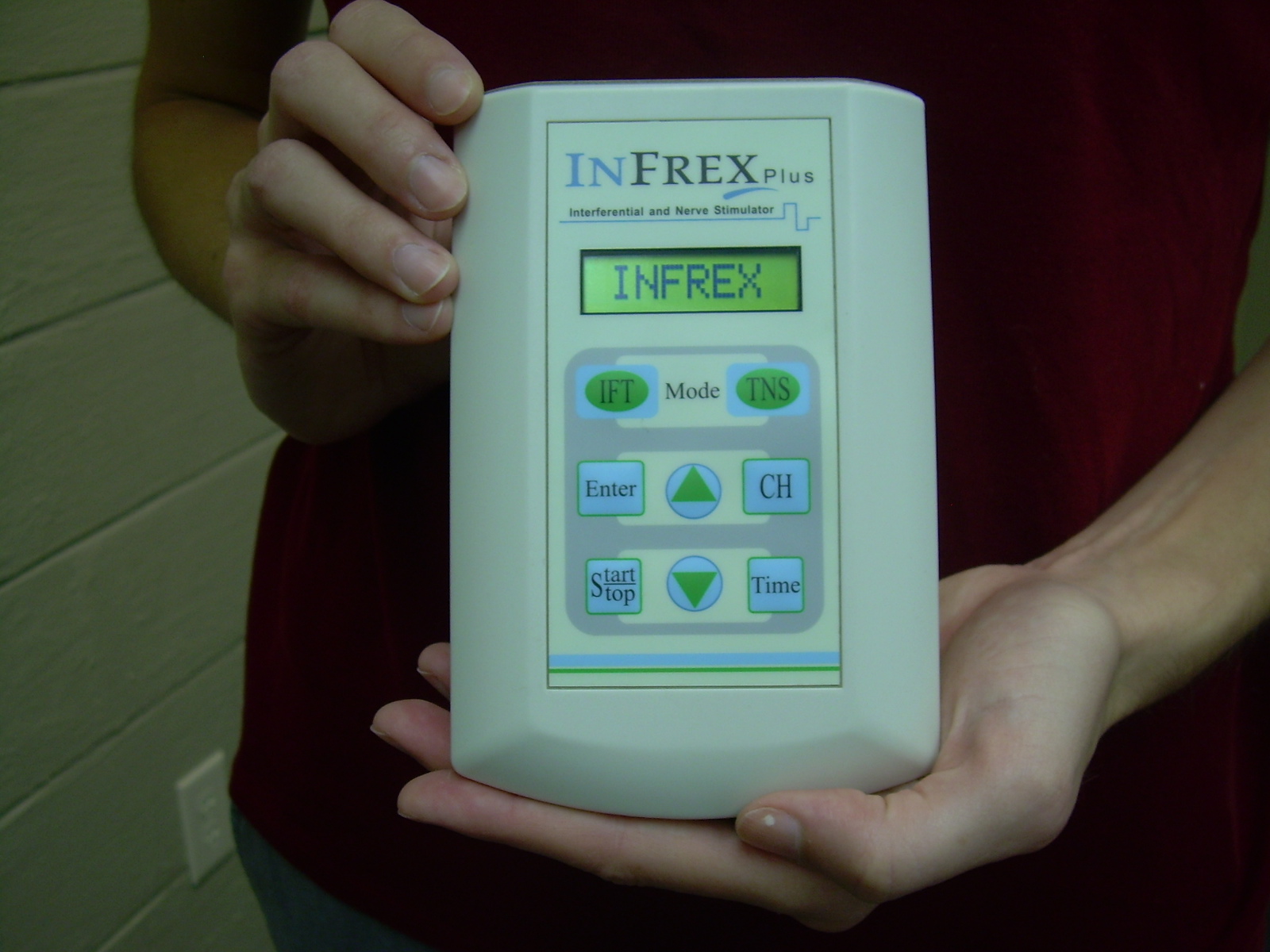 Infrex Plus




Custom Search
Save
Save
Save
Custom Search
Save
Save
Save